Note: this article may contain affiliate links. If you make a purchase using one of these links, I may be paid a referral fee at no expense to you.
Set #1
from
InStyle
at portal
www.trendMe.net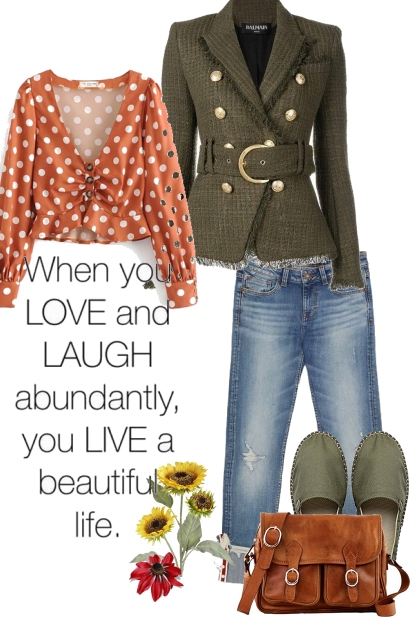 ROMWE, Have you tried them yet? I am all about getting the best deal I can on things. I have known about ROMWE for a while and have even did a few post on them. They are International and they are a real company for those who have doubts. There are so many of these new clothing sites popping up makes a girl wonder which are legit.
This week I decided it was time for an update. They are affordable and offer high quality clothing.
Right now they have BargainBae. I have to admit I don't agree with all the sayings on the t shirts, but I have found some really good deals on ordinary everyday items.
➦Be advised International site so shipping can take longer and clothing sizes run small, but they do have a plus size section that works well for American XL. If you order from them just pick a few items find your correct sizing according to their site and go from there.
Check them out. There's just under 18 hours left.
You get 3 items for $20 from a bargain bin. All orders over $29 will receive a free gift.
New customers that
sign up
for the ROMWE newsletter will
receive a $5 coupon
off their first purchase at ROMWE.
Black Opal Foundation in a word...AMAZING!
My experience with Black Opal foundation stick has been very good. It is a rich creamy foundation. You can achieve full coverage with just a few dabs. The colors in the picture are Hazelnut (left) and Suede Mocha (right). The pictures below clearly show how moisturizing the foundation is. I love it! Apply, blend, set. It is a very good alternative (in my opinion) to my MAC concealer, which I use as a foundation. I actually prefer it.
No primer brighter lighting
No primer and low light
I also purchased the Deluxe Finishing Loose Powder in Deep. The finishing powder has a silky texture and adds a matte look without looking dry or ashy. I love love the foundation, but if I was in a rush the finishing powder is so richly pigmented I can apply it over moisturizer/primer. The finishing powder contains mica. Leaves a silky glow to your skin.
Black Opal advertises as a true to color full coverage foundation with 16 shades. I agree it is a heavy foundation and seems to be very good for someone whose skin tends to be on the dry side. The color range is awesome. There are 5 shades darker than Hazelnut and 2 shades darker than Suede Mocha. The color chart on the website needs improving because you can't really see the richness of the shades. I hope and pray Black Opal continues this amazing line of foundations and powders. It does transfer a little and it maybe a little oily for people prone to oily skin that breaks out easily, but other than that, these little foundation sticks are amazing.
Labels